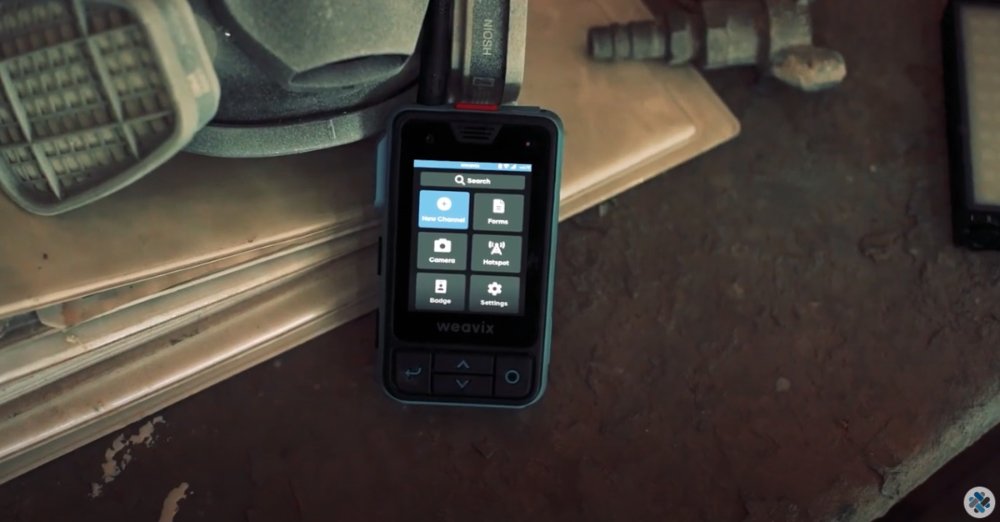 Smart Radios without the Dumb Price Tag
After no innovation for industrial radios in over 80 years, we're saying enough is enough. Enough of the high prices keeping your worker communications siloed. Enough of the repairs and replacements cutting into your budget. Enough of the dumb devices.
Better Teamwork. More Productivity. Free for Every Worker.
weavix™ changes the way radios work for your enterprise. We equip every worker with superior communication capabilities fit for the frontline with our smart radio: walt™. Your crews aren't limited by your legacy radios anymore: walt™ pushes both efficiency and safety to benefit your entire enterprise.
Push-to-3 (PT3) and more communication options,

push-to-talk, picture & video, plus text messaging

Language Translation & In-line Dictation
FRS Radio Backup
Global Directory
... and more
Whether you're getting radios for your crew for the first time, adding more to your enterprise or needing to replace your current dumb devices, walt™ upskills your workforce using the best-in-class features to build a united workforce from the top down.
Now's the time to get smarter about your worker collaboration. Order walt™ for every worker, risk-free, today.
GET STARTED NOW
Industry's Most Advanced Smart Radio
Free for Every Worker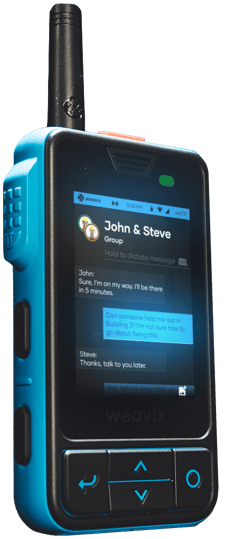 PT3: Beyond Basic PTT
Legacy radios are basic; we're anything but
Radio-in from anywhere in the facility with Push-to-Talk
Snap & send images using Push-to-Picture
One-click video messaging through Push-to-Video
We're Not All Talk
More features make walt™ the best smart radio
1-1 and group text messaging
GMRS radio backup
Unlimited channels & global range
Searchable directory
Encryption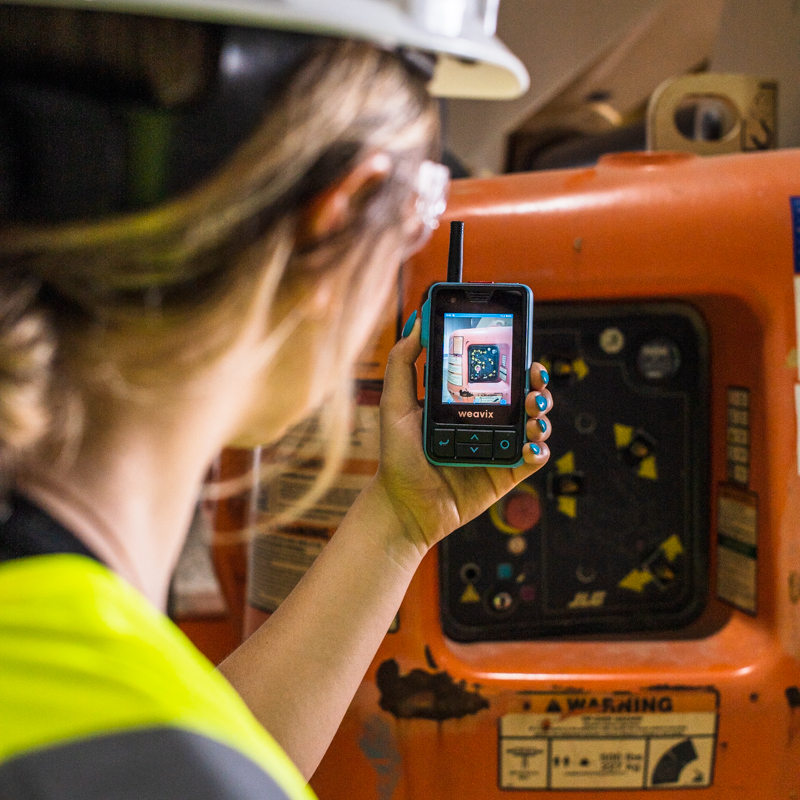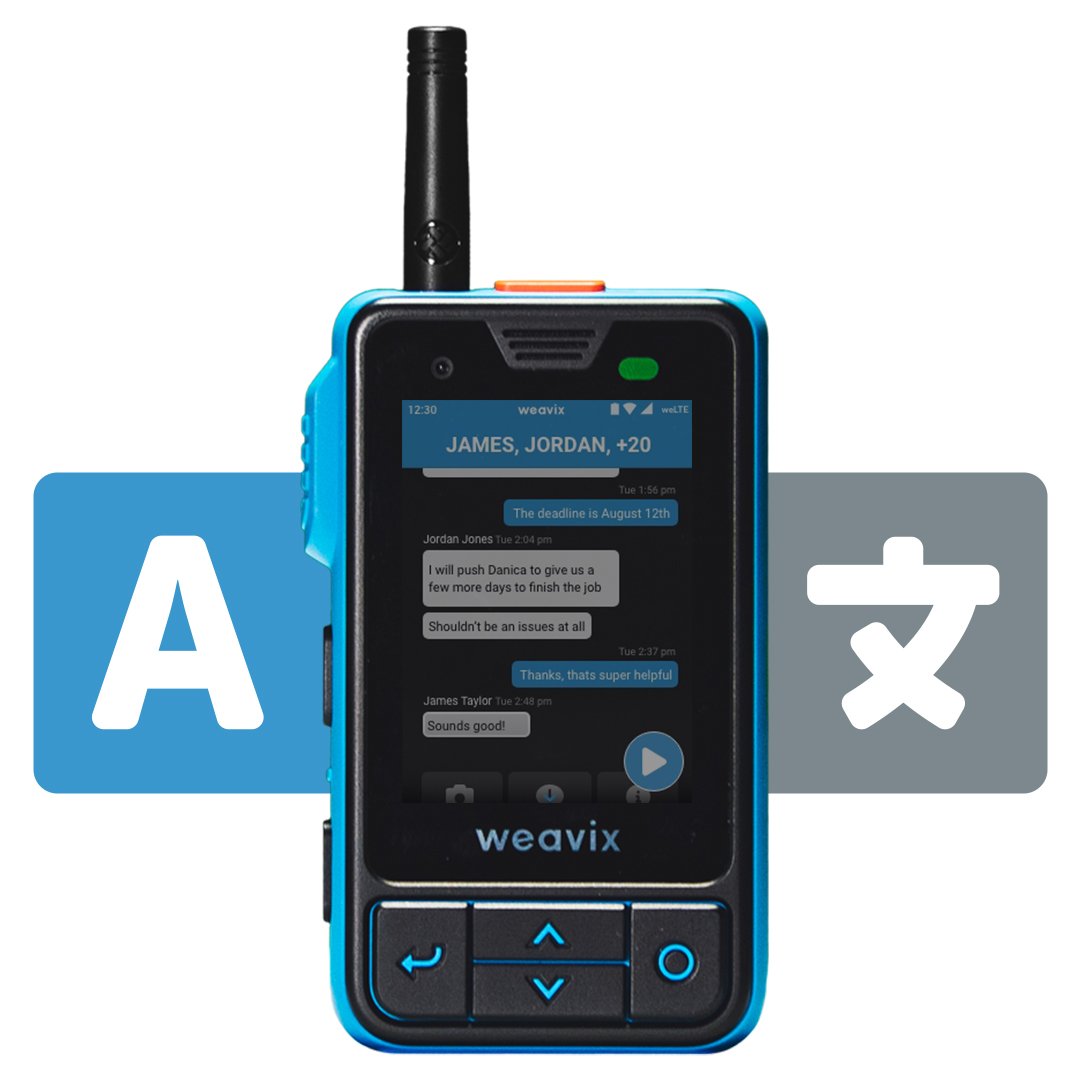 Translate from the Frontline
Language isn't a barrier anymore
Workers can select their preferred language
Translate between all major languages with every walt™
No third-party applications necessary



Ever Buying a Radio Again



More Results, Less Worries
All walt™ smart radios are managed by us
Repairs & Replacements at no additional charge
24/7 Network Coverage & Customer Support
Free Upgrades on all the latest weavix™ offerings
Lost walt™? Find it Fast
One platform to find them all
Locate walt™ from your computer or weavix™ mobile app
Map-enabled location with pinpoint accuracy
Search by who used it last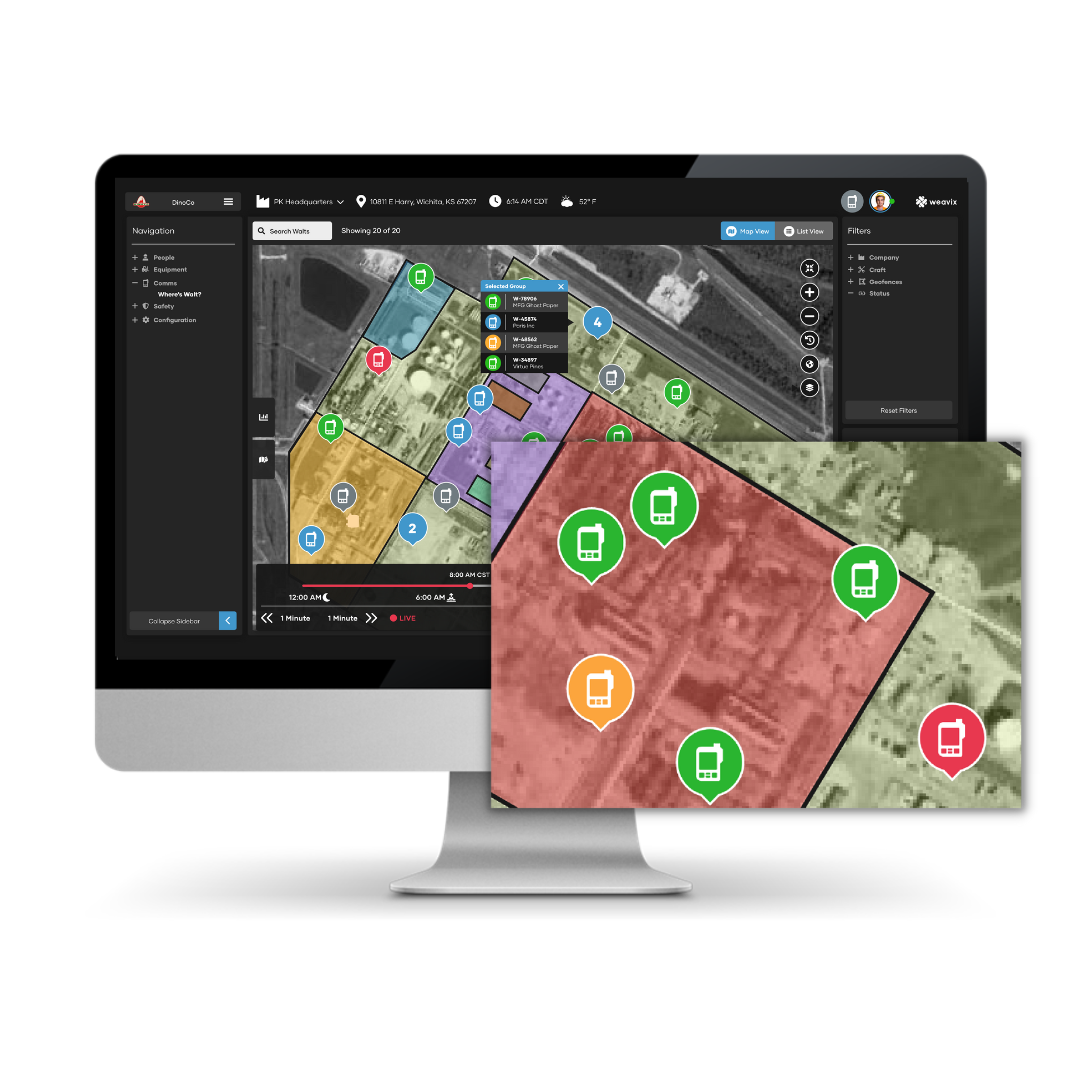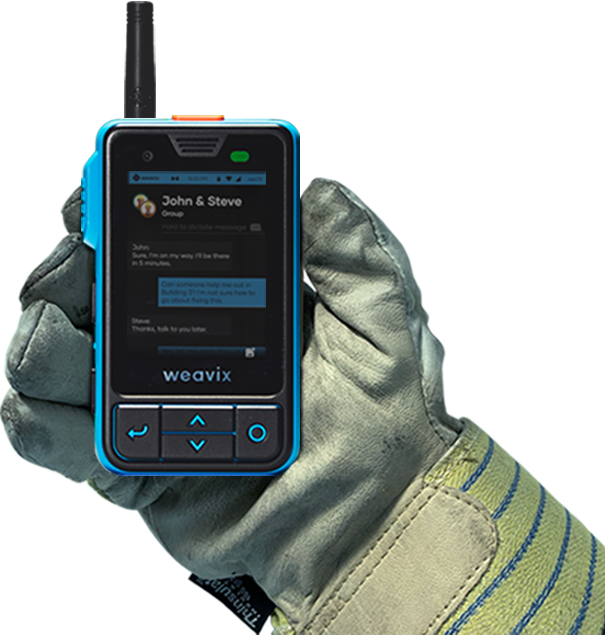 Works on Any Network
From analog to digital and anything in between
Guaranteed coverage with 5G Private LTE
Integrates on Wi-Fi & Public LTE networks
Compatible with analog through Radio over IP (RoIP)
Intrinsically Safe & Secure
Designed to go wherever your workers go
Scratch & shatter-resistant screens, glove-friendly buttons
Compact with 36 click-fast mounting options
64 Gigs of memory
Class 1 Div. 2, UL certified, ATEX Zone 0, 1, 2 & IP68 Ratings
Learn More & Get Industry's Most Advanced Smart Radios Absolutely Free
No risk, no obligation, cancel any time